As you already know that Corona virus Covid-19 is spread across the world starting from China and positive cases are increasing day by day. Due to Corona Virus many countries are facing economy issue, stock market crash, loss of jobs, delayed transportations and many other important things. Many industries are suffering the huge losses already including retail business, small shop owners, restaurants and other related jobs.
Recently India announced 21 days lockdown in entire country which means it will be hard to survive for daily wage workers and other important employees who dependent on daily income. IT, Networking and other similar jobs employees who purely dependent on computers are required to work from home amidst this corona virus tension.
Yes, many companies didn't give the leave to their employees who works on computers because all they need is an internet. Thus companies provided work from home facility to it's workers just before the lockdown. Now, employees are working their full time quota from home and sharing their selfies online. Lockdown is one type of quarantine only so, those who are not working from home but only staying at home by playing PubG or watching movies and series shares plenty of Corona memes and jokes online.
But, Employees who working from home has separate jokes collections which is not 100% related to Corona but the situation or frustration they face during work from home.
So, here I am sharing best work from home jokes and memes.
Best Work from Home Memes & Jokes
#1 Everyone at Online Classes right now
#2 Boss from Different World
#3 Oops ! That's quite tough job to do at Home
#4 Not a good profession to work from home
#5 Some Bank Employees for Sure
#6 Tough Job dear Lifeguard
#7 Don't even try to do this Pilot
#8 So much focused !
#9 No Pants Please
#10 Oh Dear Students
#11 No Skype Meeting Please
#12 Oh Lord, My weight !
#13 Kuch to Gadbad he !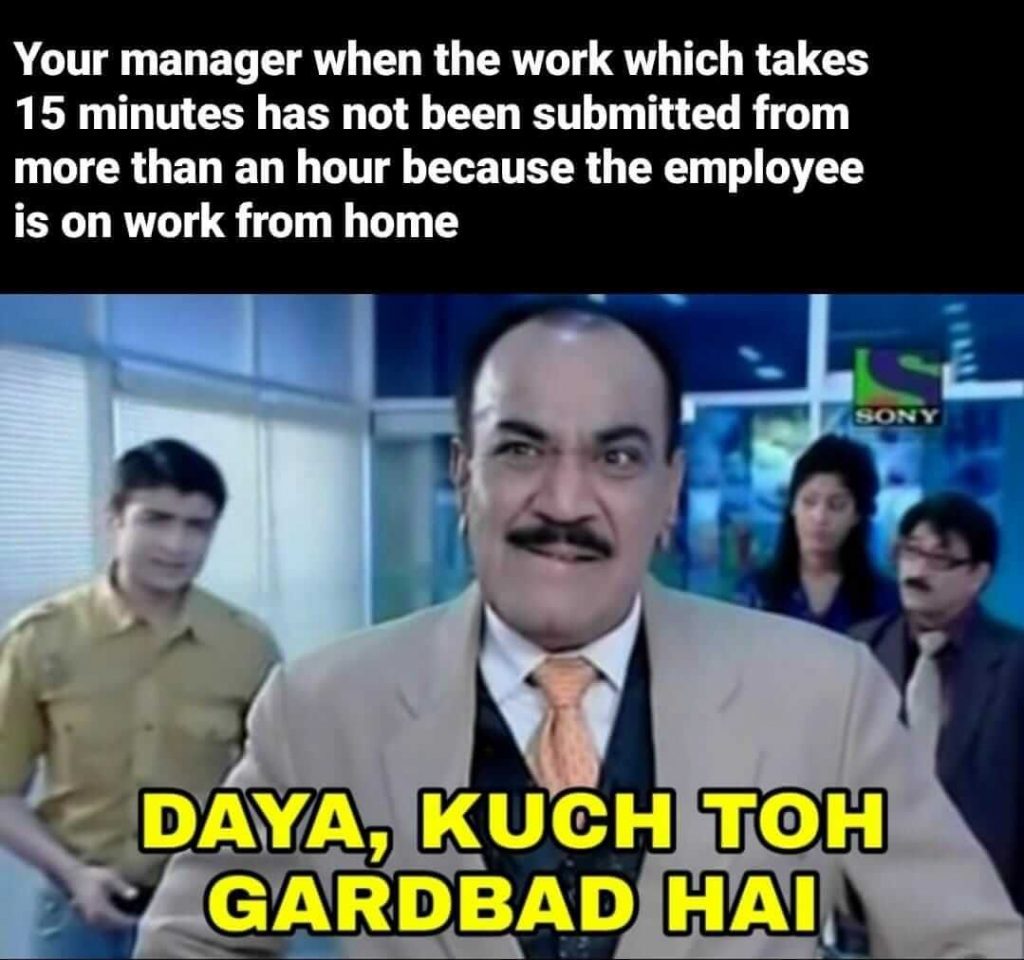 #14 Will work only in Payjama
#15 What i really do at Home