A Labor Day or Labour Day is holiday to honor the working people who do jobs at various places. In most of the countries Labor day is celebrated on May 1st but in USA and Canada it's celebrated on first Monday of September. On Labor Day there is a holiday in USA and Canada so, it's the perfect day to watch movies at home with friends and family. Many workers would love to watch movies about labor day or movies based on workers life or at work environment and work place. Here we are going to suggest you best movies about Labor day which made on workers or work environment.
Best Movies About Labor Day
Matewan (1987)
Matewan is one of the best movies ever filmed on workers. Matewan movie was released in 1987 but the context and reference in this movie was from 1920. Matewan movie is about the workers who work in mining just outside the town Matwan. This movie depicts the struggle during the 1920's in West Virginia coal fields. In Matewan movie the workers formed their own union in front of the big coal company named Stone Mountain. The company announced to cut pay for those who join the union and also they will import the workers to work here. The main interesting part of this movie is that the mayor and police chief of Matewan also helped miners against the big coal company.
Norma Rae (1979)
Norma Rae movie was inspired by Crystal Lee Sutton's campaign to organize the J.P. Stevens Mill in the early 1970s in North Carolina. Sally Field played the Norma Rae character in this movie and also won the academy award for her acting. Norma Rae movie is all about how a young woman becomes the union organizer at textile mill named Henry's mills. Norma Rae is mother of 2 young children and works at a local textile mill where every member of her family works. Norma Rae is outspoken and she is not happy with the working conditions at mill which is long tired hours. Her husband of a first child died in a bar brawl and father of second children was not ready to take any responsibilities. The movie plot starts when Textile Workers Union of America representative Reuben Warshowsky arrived in town and explains how he wants to unionize the workers and Norma Rae started to work with him. This movie clearly shows how one single working women can raise voice at the work place.
Office Space (1999)
Office Space is comedy movie released back in 1999 when internet was booming so the main plot for this movie staged in Software Company. This movies shows how typical working day goes for group of people at company and how they gets fed up with their boss. Office space movie was written and directed by Mike Judge and the cast includes Ron Livingston, Gary Cole, Jennifer Aniston, David Herman, Diedrich Bader, Stephen Root, and Ajay Naidu. Office space movie was based on the cartoon series named Milton which was created by Judge. Office Space movie was accepted well by the audience and did pretty good job at box office.
The Company Men (2010)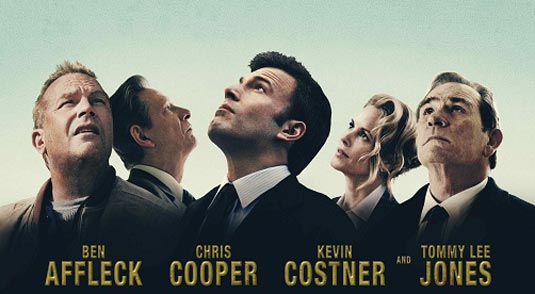 The Company Men movie was written and directed by Joe Wills which was released in 2011 but premiered in 2010 at Sundance Film Festival. The Company Men is movie about 3 men who are on good post at the corporate company but due to some down business they have faced big effect on them. It indirectly affected their families and communities. This movie clearly shows no matter on which position you are working in corporate company you will see downfall one day. The Company Men has good star cast including Ben Affleck, Tommy Lee Jones, Kevin Costner and Chris Cooper.
Horrible Bosses (2011)
Horrible Bosses will remember as a movie which made in low budget but earned good money at box office. Horrible Bosses made in just $35 million and earned around $210 million at box office. Horrible Bosses movie was written by Jonathan Goldstein, John Francis Daley, and Michael Markowitz. It was directed by Seth Gordon. Horrible Bosses have also very good star cast including Jason Bateman, Jason Sudeikis, Colin Farrell, Charlie Day, Jennifer Aniston, Jamie Foxx, and Kevin Spacey. Horrible Bosses was released back in 2011 and it was comedy movie. In the movie 3 friends Nick, Dale & Kurt working in a same company and one time they were drinking beer and discussion their job problem. All 3 of them can't quit the job due to financial crisis so they decided to get rid of their bosses and hired one hit man in neighborhood. Later they get into trouble with police and all drama started from there.
https://www.stupidgag.com/wp-content/uploads/2019/09/horrible-bosses-labor-day.jpg
675
1200
admin
https://www.stupidgag.com/wp-content/uploads/2020/04/Logo.png
admin
2019-09-16 23:31:39
2019-09-16 23:31:39
5 Best Movies About Labor Day – Great Movies About Workers to Watch on Labor Day