APJ Abdul Kalam – Elders know this name as aerospace scientist and former Indian presidents. Adults know this name as one of the most beloved president (People's President) of India ever. Young people know this name as one of the most inspirational and motivational person India ever seen. Yes, APJ Abdul Kalam don't need any introduction for Indian people as well as the world. Each and every person around the globe sees this gentlemen as most talented and amazing personality.
The full name of APJ Abdul Kalam is Avul Pakir Jainulabdeen Abdul Kalam born on 15th October, 1931 in Rameshwaram. Dr. Abdul Kalam worked as aerospace scientist in ISRO and was a part of many missions as well.
Dr. Abdul Kalam also played very vital role in the Pokhran Nuclear test which was conducted in 1998. Dr. Abdul Kalam was also president of India during 25 July 2002 to 25 July 2007 and became one of the most beloved presidents of India ever.
People loved to listen his speech which has more reality and less cloudy dreams. Many political personalities and journalists of his era still says that Dr. Abdul Kalam was very humble and down to earth personality and never carried the attitude of president ever. His President House staff still speaks about this great personality in their TV interviews.
Abdul Kalam was also awarded many highest civilian awards including Bharat Ratna. Dr. Abdul Kalam awarded Padma Bhusan in 1981, Padma Vibhushan in 1990 and Bharat Ratna in 1997. On the honor of Abdul Kalam Switzerland declared 26th May as science day in their country. Dr. Kalam was the first Indian head of state to visit Switzerland after more than 30 years and during his 4 day visit Swiss government honored him by declaring 26th May as Science Day.
Many people has many stories about him but we love Dr. Abdul Kalam's quotes about success, dreams, life and education. His quotes were all about the reality as mentioned above and he speaks with confidence.
In today's education system there are many lessons about Dr. Abdul Kalam in student's text book. In true meaning Abdul Kalam represented science and education of India to the world. Today we are going to list some of the finest Dr. APJ Abdul Kalam quotes about life, success, education, dreams and many more.
Dr. APJ Abdul Kalam died on 27th July, 2015 in shilong, meghalaya. Abdul Kalam died at the age of 83.
APJ Abdul Kalam Quotes about Life
Dr. APJ Abdul Kalam has said so much about life in his speeches and sessions and even during his presidential time. His thoughts about life is pretty much clear and he advice only positive points about the life to adults, kids and elders. People still needs to learn lots more about life from Abdul Kalam.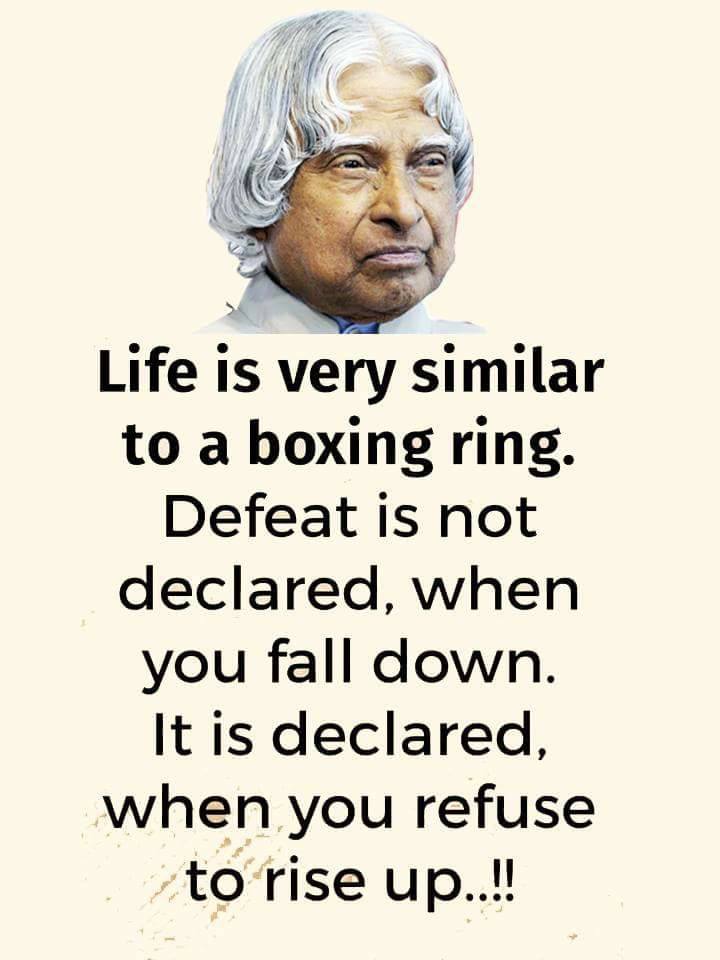 ---
---
---
---
---
---
---
---
---
---
APJ Abdul Kalam Quotes about Success
Dr. Abdul Kalam himself was a successful Aerospace scientist and later president so, he knew very well in what circumstances he tasted the success. As an ISRO scientist he also faced some failures and Abdul Kalam was really proud of it because you can learn success only if you fails in life.
---
---
---
---
---
---
---
APJ Abdul Kalam Quotes about Education
Dr. Abdul Kalam himself was a successful teacher and loved to teach. During his president term Abdul Kalam had focused so much on education. Abdul Kalam has given so many speeches on the importance of education in our country. Here are some fabulous Abdul Kalam Quotes about education.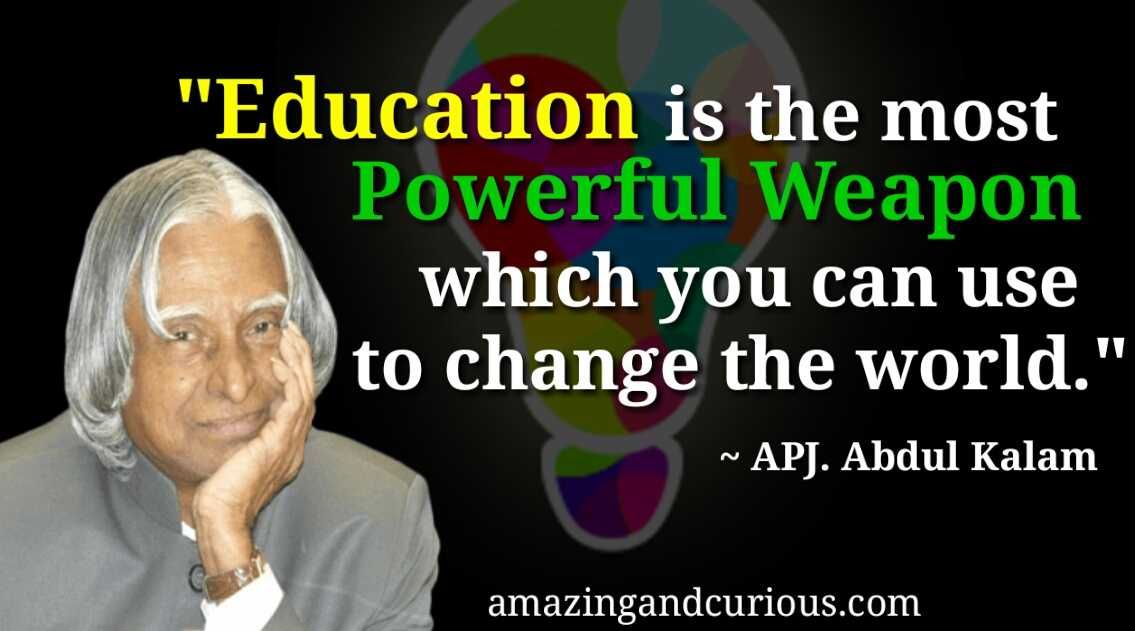 ---
---
---
---
---
---
---
---
---
APJ Abdul Kalam Quotes about Dreams
Dr. Abdul Kalam has so many quotes about Dream that after some point of time we actually not able to recollect it. Abdul Kalam said some of the most popular quotes about dreams which still used in some motivational speeches. Here are some good positive Abdul Kalam quotes about dreams.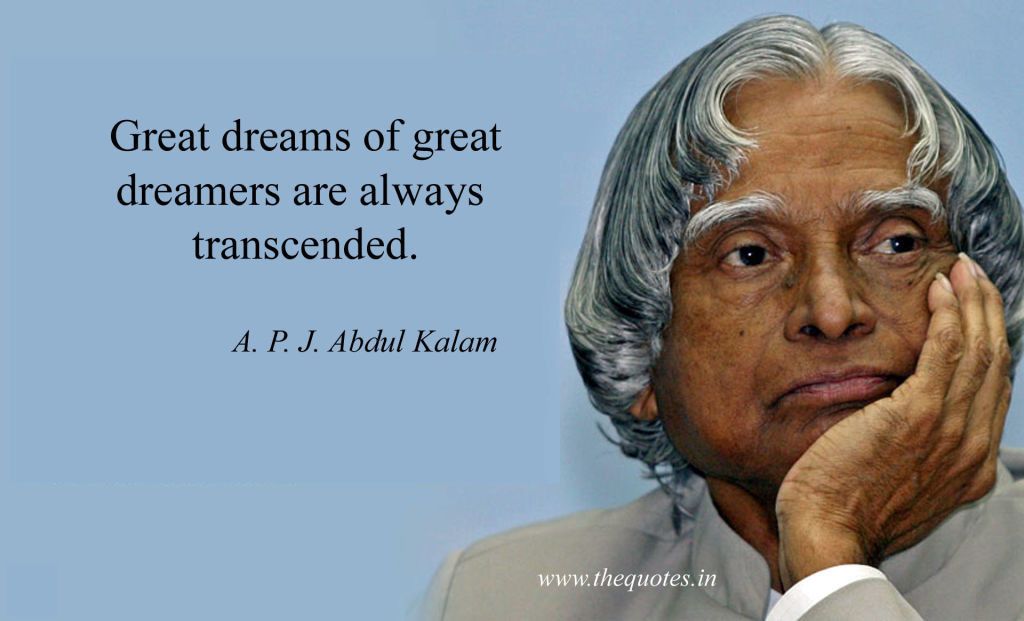 ---
---
---
---
---
---
---
---
---