Aladdin 2019 Movie just released worldwide on 24th May. Aladdin movie is the remake of 1992 animated movie Aladdin which was fun and entertainment movie. Everyone loved that Aladdin Animated movie during childhood and eagerly waiting for it's remake movie Aladdin 2019. Anyone missing Genie yet? Well Genie was one of the favorite cartoon characters during childhood and in Aladdin 2019 movie Will Smith is playing his character. Aladdin 2019 movie is getting good reviews from critics and audience as of now. Mena Massoud is playing the role of Aladdin where as Naomi Scott is playing Jasmine's role.
We have tracked down the Hindi voice dubbing artist cast & crew. Mantra the famous comedian is original voice of Genie's character which played by the Will Smith. Armaan Malik is giving the voice to Aladdin and Muskkaan jaferi is giving voice to Jasmine in the Aladdin 2019 movie. Jafar is the main character in the Aladdin 2019 movie and the Salil Acharya gave his voice to this character.
Aladdin 2019 Movie Hindi Dubbing Cast Video

Here is the complete list of Hindi Voice Dubbing Cast & Crew of Aladdin 2019 movie
Dubbing Studio – SOUND & VISION india
Mixing Studio – Shepperton International
Dubbing Director- Mona Ghosh Shetty
Hindi Dialogues – @Sajid Samji
Vocal Director – Marianne DCruz Aiman & The Singing Express
Hindi Lyricist – Irshad Kamil
Hindi version creative executive – Aniket Joshi
Genie – Mantra
Aladdin – Armaan Malik
Jasmine – Muskkaan jaferi
Jafar – Salil Acharya
Sultan – Vishnu Sharma
Dalia – Richa Pallod
Prince Anders – Sumit Kaul
Omar – Nevan Jain
Lian – Kaira Thanwala
Jamaal – Manish Wadhwa
Hakim – @Pawan kalra
Iyago – Rajesh Kava
Additional Voices-
Harjeet Walia Official | Shiv kanungo | Pawan Shukla | Omie Joshi | Vishal Dhimman | Cedrick David | Amarjeet Singh | Nitesh Mishra | Rohit Juneja | Yohanna Vacchani | Shilpa Pandey | @Saanwari Yagnik
Male Chorus
Neuman Pinto | Francois Castellino | Rajiv Sundaresan | Thomas Andrews | Kevin Largo Affonso | Franz Dias | Alan D'souza | Ambar Das | Zervaan Bunshah | Utpal Mazumdar.
Female Chorus
Bianca Gomes | Vivienne Pocha | Shahzneen Arethna | Marianne D'cruz Aiman | Crystal Sequiera | Angela Almeida | Delraz Bunshah | Prajna Dasgupta
Aladdin 2019 Movie Hindi Voice Dubbing Cast
#1 Aladdin – Armaan Malik
#2 Jasmine – Muskkaan jaferi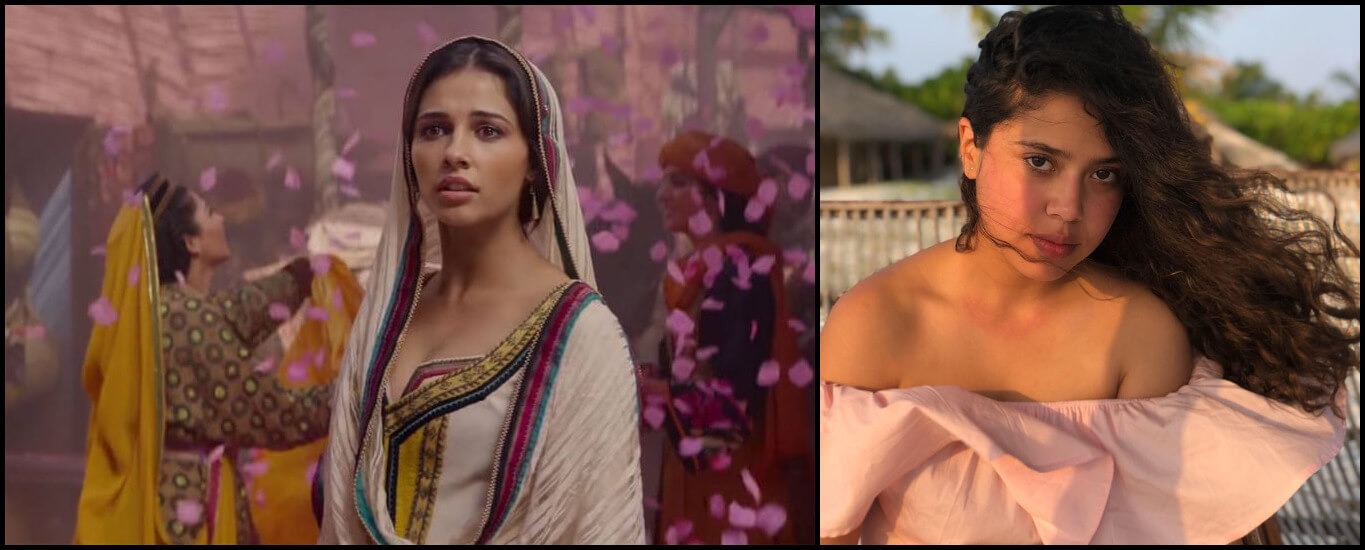 #3 Genie- Mantra
#4 Jafar – Salil Acharya
#5 Dalia – Richa Pallod
#6 Prince Anders -Sumit Kaul
#7 Iago – Rajesh Kava
Let us know your favorite character from the movie.