The biggest festival of cricket is about to start and it's Cricket World Cup. This time cricket world cup 2019 is taking place in England. ODI format or 50 Overs cricket format is one of the most excited formats in world cricket. In ICC Cricket World Cup 2019 total 10 team are participating including Afghanistan, Australia, Bangladesh, England, India, New Zealand, Pakistan, South Africa, Sri Lanka & West Indies.
First ICC Cricket World Cup was started back in 1975 and was won by mighty West Indies. The last ICC Cricket World Cup was played in 2015 and won by Australia team. Australia team has won total 5 world cups so far. India and West Indies won the ICC Cricket World Cup 2 times. England & South Aftica team is yet to win the ICC Cricket World Cup.
From 1975 to 1987 (4 World Cups) all cricket team was playing in white coloured T-Shirt. In 1992 all teams started to wear the coloring t-shirt and new phase of world cricket started. After wearing the coloring jersey's on ground cricketers were able to flaunt their personalities on ground. This jersey's brought the real glamour to the ground and audience accepted it. 1992 ICC cricket world cup was won by Pakistan but the most talking point was these jersey's. Here we are listing the team Indias world cup jersey since 1992 ICC cricket World Cup. Along with the jersey we will also rate the team India world cup jersey.
List of Team India World Cup Jersey Since 1992
#1 World Cup Jersey 1992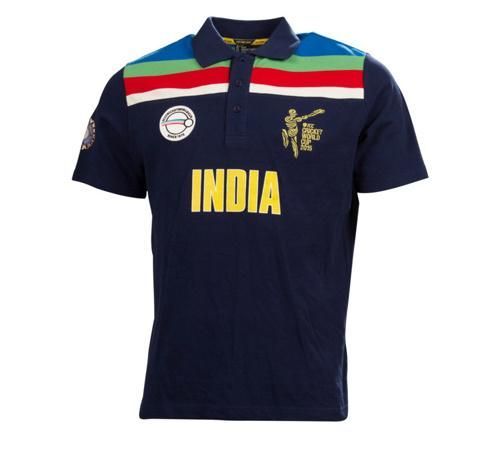 #2 World Cup Jersey 1996
#3 World Cup Jersey 1999
#4 World Cup Jersey 2003
#5 World Cup Jersey 2007
#6 World Cup Jersey 2011
#7 World Cup Jersey 2015
#8 World Cup Jersey 2019